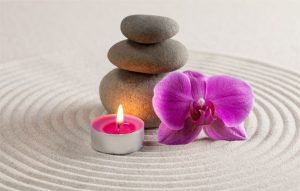 Meditation Coaching to Your  Potential
provides professional one on one or group meditation coaching & mentoring individually tailored to inspire and support your meditation experience.

Meditation is not about doing more, it is about doing less!
Meditation enables us to stop and breathe, to quieten the mind, calm our emotions and to regain balance and inner peace by being present in each moment. It is not an escape, rather a way to be fully present with yourself while calmly dealing with the challenges occurring.
Taking a few moments to stop, breathe and be still is the kindest thing you can do for yourself and will result in a very positive effect on your daily life and wellbeing.
My passion is to assist you in rediscovering the potential for inner peace that does exist within you.
Once learned meditation is free, simple, self-loving, healing and regenerative.
Meditation Coaching co-creates with you to 
Bring clarity of the role and practice of meditation for wellbeing
Dispel meditation myths e.g. 'Not enough time. Can't stop thinking'
Relax your body – to be still
Maintain appropriate boundaries – energy self-care
Practice Mindfulness – being grounded & present in your life
There are 3 programs for you to choose from
A simple and gentle, grounded introduction to meditation, Mindfulness and relaxation in your daily life
To get back in the flow once again if you have meditated in the past
Mentoring program for an experienced meditator who is now choosing to explore the inner journey of self-discovery
Review
"I recently undertook 6 coaching sessions with Lorraine. The coaching was in relation to removing limiting beliefs. Lorraine is exceptional at what she does. She has a high understanding of the subject and is able to translate what she knows to your situation and need at the time of the coaching. What I gained from the coaching was an inner calm in relation to challenges that come my way. Thoroughly enjoyed the process and am interested in learning more. I definitely would recommend Lorraine's services."
Angie 'Speedy' Spiteri
TimeEqualsMoney
Please contact Lorraine for a free twenty minute experience of how to introduce or deepen Meditation and Mindfulness in your life.